Berea
Making Cybersecurity Simple.
Overview
Through common sense, talented people and a dash of ingenuity, we produce market leading cybersecurity services that help:
Our mission
To help businesses worldwide improve their cybersecurity practices.
Our vision
To make cybersecurity simple.
Our background
Founded August 2010.
Based in Leicester, UK.
Aaron Yates Founder & CEO
Our values
The dash of ingenuity.
Integrity
We will ever hold ourselves above and beyond the highest standards.
Friendship
Care and respect will be apparent in every interaction we have.
Betterment
To continually strive to improve the lives of our colleagues, customers and partners.
Careers
Do our values match yours? Let's talk: careers@berea-group.com
Recognition, Awards & Associations
Marks of excellence.

Cyber Essentials
Certified Business

Accredited Cyber Essentials Practitioner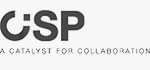 Member, Cyber Information Sharing Partnership (CiSP)
Member, JLT Specialty Cyber Consortium

Member, East Midlands Chamber of Commerce
Member, Virtual Technology Cluster